VET and Vocational Education Opportunities
MacKillop Catholic College provides an opportunity for every student to succeed, and for every student to plan a pathway to enable them to lead a productive life beyond Year 12. The College has a Vocational Learning program that progresses from years 10 to 12. The College has access to an extensive Vocational Education and Training (VET) program – providing students opportunities to develop valuable employability skills that will help to support their preparation for the future world of work. All students are encouraged to participate in the Vocational Education program offerings – either within the curriculum, or through school-based traineeships and apprenticeships and external VET courses. This program includes:
Vocational Education and Training - GYC - RTO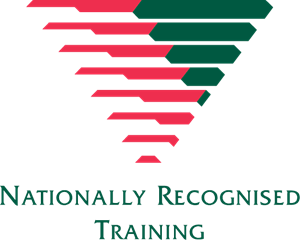 MacKillop Catholic College is a campus of the Guildford Young College (RTO).
Students in Year 10, 11 and 12 are able to participate in Vocational Education and Training as Guilford Young College (GYC) is the Registered Training Organisation (RTO) – Provider No. 1129 and issues all statements and certificates for students enrolled in these courses. All units of competency you receive go towards a nationally recognised qualification.
Information regarding the Qualifications available for study at either the MacKillop Catholic College or Guilford Young College are available in the Senior Student Guide below.
Other Vocational Opportunites
Australian School-based Apprenticeships (ASbA)
Students have the opportunity to pursue a school-based traineeship or apprenticeship from Year 10. This is a paid, employment-based
training arrangement where Year 10, 11 or 12 students are able to combine work, training and education to gain a nationally recognised qualification, usually at Certificate II or III level across almost every industry sector and training package.
An Apprenticeship Network Provider (ANP) will facilitate development and registration of a Training Contract between ASbA, employer and RTO. Work/employment ASbA students are allowed to work between 7.5 and 15 hours in the workplace each week during school terms. This can be one or two days at work in school time or after school hours and on the weekend.
There is an expectation the ASbA student will work additional hours in term breaks to meet the required minimum total number of hours of employment under the Training Contract. Training All ASbA's must have a Training Plan in place. A Training Plan will be developed by the nominated Registered Training Organisation (RTO), in collaboration with the employer and ASbA. The RTO is responsible for delivering training and assessment against the requirements of the Vocational Education and Training (VET) qualification. Education ASbA students commit to attending school when timetabled to do so, and studying courses that are complementary to the ASbA qualification and contribute to the TCE. Every unit of competency achieved over the course of the contract will contribute points to the ASbA student's TCE and by the end of Year 12, students have the opportunity to gain dual qualifications - VET and the TCE. For more information: https://www.education.tas.gov...